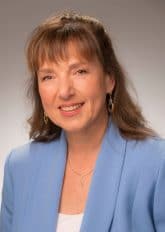 Shlomit Weiss
"Leadership, Professionalism, Integrity and real care for people" – this is what was written about Shlomit Weiss when she left one of her Intel teams.
Shlomit Weiss is a Senior Vice President and experienced leader with more than 30 years of management and leadership experience at Intel, Mellanox and Nvidia. Shlomit has led design groups of different sizes and today leading an organization of 10,000 people that were spread around the world and together they have delivered some of the most complex CPU and Network designs. Shlomit is guided by her 3 fundamental leadership principles: People – the most important asset that we have, Results means quality on schedule as this is what makes the business successful, and Enjoyment – enjoy and love what you are doing. With these principles, Shlomit built a committed and engaged team that together have delivered outstanding business results. For one of these projects Shlomit was awarded the Intel Achievement Award– The most prestigious award in Intel.
Shlomit views growing the next generation of leaders as one of her most important goals and as such she has delivered many leadership classes based on her own experience. In her book, The Engaging Leader, Shlomit shares this vast experience and her unique way of engaging people.