Translation and distribution of books in China
Our mission is to act as a gateway to the distribution of Israeli literature in China. In recent years, we have successfully opened the door to China for numerous Israeli authors in the fields of academic writing, business, and prose. Thanks to many years of efforts including traveling to China, hosting Chinese delegations in Israel, and participating in book fairs in China, eBookPro has established many business ties with Chinese translators, agents, publishers, and distributors, and has signed agreements for the distribution of books in China.
The Book Market in China
With a population exceeding one billion, today China is the second largest economy in the world with a vast consumer market. Chinese is the mother tongue or second language of more than 1.4 billion people in China, Taiwan, Hong Kong, Macau, Singapore, Malaysia, and others. This makes Chinese the most widely spoken language in the world.
The Chinese economy invests many resources in higher education, particularly in the fields of science and technology. China is always hungry for books of all types, mainly educational and social sciences non-fiction and children's books.
In addition, the Chinese estimate Israel highly, in particular Israeli academia, a fact that increases interest and willingness to translate and import Israeli books to China.
Many foreign publishers benefit (financially too) from the developing Chinese economy and the Chinese publishing business by selling translation rights to Chinese publishers.
Translating Books into Chinese
Translation into Chinese is usually done directly from the English edition of the book, which has already been internationally adapted. The publishers' decision to translate and distribute a book in China is also based on its English edition.
Often, the Chinese edition of the book will require further unique adaptation. This will be accomplished in collaboration with the Chinese editor, the author of the book, and the Translation and Editing Manager at eBookPro.
When translating from English to Chinese, the number of words is doubled. However, as Chinese words are represented by signs, the number of pages ends up far fewer in the Chinese edition.
eBookPro has established partnership agreements with big translation firms in China, as well as with high-quality independent Chinese translators. Therefore, the translation process is generally fast and of a high standard, and includes language editing to the highest level, yielding a finished manuscript.
Thus far, we have translated dozens of books into Chinese, including non-fiction, prose for young adults, children's books, and business books, some have already been distributed on digital platforms in China.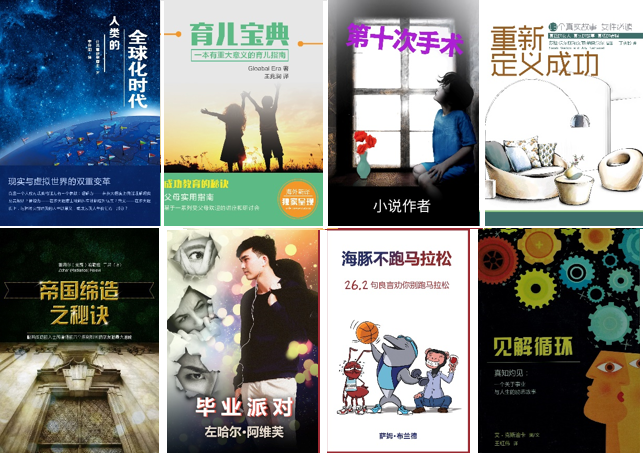 Literary Representation in China
One of the most efficient ways to sign a translation and distribution agreement with publishers in China is through a Chinese agency with long-term ties and connections in China and the Far East in general.
eBookPro has signed a cooperation agreement with the literary Agency Rightol.

Rightol is the leading literary agency in China, it is well versed in the Chinese publishing market and has substantial experience with rights agreements. Rightol collaborates with almost every Chinese publisher in the fields of literature, lifestyle, art, children's books, economics and management, social sciences, languages, science and technology, etc.
eBookPro also has a signed agreement with TLL Literary Agency.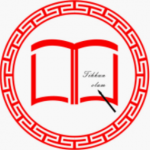 This is an international literary agency based in Shanghai, with offices in Beijing, London, and Moscow. The agency specializes in non-fiction, particularly academic works, and has already signed several translation and distribution agreements with eBookPro.
Digital Books in China
The digital book market in China is growing steadily, and today consists of no less than 10 distribution platforms (including Amazon China) for digital books, including:
Tencent – the owner of China Reading, which boasts 600 million users and 10 million digital books (in comparison, Amazon features 7 million digital books).
Douban, with more than 200 million readers, is the most influential network in the field of digital books, though not the largest.
Others: Duokan, Jingdong, Dangdang, Amazon China, China Mobile, China Unicom, CNPIEC, Ireader.
The Chinese platforms consider their readers as a significant financial force, not merely through current book sales, but their long-term vision is to hold original content that will be used in the future for the film, television, and gaming industry in China. Therefore, they invest substantial efforts in copyright protection.
In July of 2016, the Chinese Internet Association reported an estimate of 308 million people (who constitute 43% out of approximately 710 million internet users in China) who read digital books online. Many of them read books on their mobile phones! Although printed books remain popular among the urban community, whose members have bookstores available to them, the younger population in the country, which has been ignored to date by Chinese publishers, consumes primarily digital books.
In China the option of publishing digital books is Available. Each website has different requirements when it comes to file type and required information about every book (meta-data), and the user language on all is, of course, Chinese.
China does have an English book market, mainly popular among academics, English speakers living in China, and Chinese citizens looking to improve their English, but the significant book market is in Chinese. The most successful genres today in China are non-fiction and how-to, thrillers, romance, belles-lettres, and children's books.
China offers huge potential!
Several years ago, eBookPro signed a cooperation agreement with the imported content distribution empire CNPIEC, under which dozens of digital books in English and Chinese have been featured on Chinese websites. These books are available both for direct purchase for the Chinese public and as books in the digital databases of public libraries, universities, and academic institutions, after having successfully passed Chinese censorship.
Participation in the Beijing Book Fair
eBookPro participates annually in the Beijing Book Fair, which is held in late August.
eBookPro's booth is usually located among other foreign publishers and draws a large crowd of publishers from China and the Far East in general. Due to the crowding at the booth, most meetings are scheduled in advance. However, we still meet a fair number of publishers, agencies, marketing platform representatives, and translators with whom we maintain long term contact.
Hosting Chinese Delegations in Israel
In order to reinforce ties with our customers abroad, from time to time we host Chinese delegations in Israel. This gives us the opportunity to introduce them to Israeli authors and present before them books of the genres that are most relevant to their field of interest. These meetings have yielded several translation and distribution deals in China, following the publishers' positive impressions of the quality of Israeli books and their potential contribution to the Chinese market.