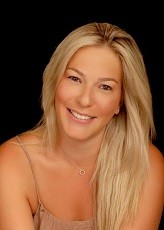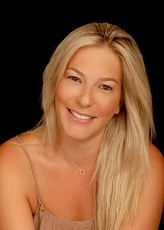 Shimrit Hilel
My name is Shimrit Hilel. At 36 years old, I'm a writer, the host of a popular daytime TV show, and the mother of four amazing kids, with only a year between each one of them. For this reason, I spent most of my thirties looking like a beached whale. . As a mom, a wife and a career woman, I'm not into excuses. I'm a strong believer in the ability of women all over the world to achieve their goals and fulfill their dreams, whatever they may be (like fighting off miserable baby weight!).
I was released from the Israeli army in 1998, and immediately started working in the Ministry of Defense's New York Headquarters. I worked there for four truly amazing years, during which I also obtained a BA in general studies and an MA in administrative science, both from Fairleigh Dickinson University In New Jersey.
Ever since I can remember, I've had quite the imagination and a special way with words, so I decided to become a journalist, and wrote for a famous women's magazine for almost three years. When I felt it was the right time to show my face to the world (I was no longer a whale), I started making TV appearances on daytime shows, sharing my agenda and life experience on different issues, like marriage, children, parenting, life style, sex, family life and much more. With so many kids running around the house all day, I was never short on funny experiences or insight.
At the age of 30, Instead of having a midlife crisis, I felt that it was the right time to start writing. I felt that I just had a lot to say, and my husband was usually too busy to listen… So I started writing. My first book was published in Israel in 2007 and won a place in the staff recommendation list of Israel's largest bookstore chain. The book was comprised of twenty newspaper columns about my funny, and at times painful, moments of pregnancy, with all the new and exciting things that happen to the female body and soul. My second book, "The Diamond Connection", was published in 2013, and my third book, "Sheer Seduction", will be published in 2015. Rest assured that I myself do not rest, not for one moment (even though I haven't slept since 2005), and my next book will be ready soon…