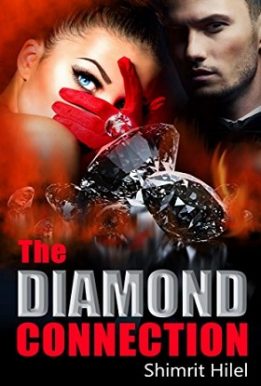 Author: Shimrit Hilel
Language: English
Category: Mystery, Thriller & Suspense
The Diamond Connection
Did you ever have to learn a hard lesson or two about friendship and true love?
Ella Cohen simply couldn't figure out how she had become a suspect in the biggest diamond robbery of the past few years.
However, the Israeli police and the Scotland Yard were certain beyond doubt that she had stolen 40 million pounds worth of diamonds, which disappear with only one trace, an envelope with her name on it.
Many nightmarish events that she couldn't explain preceded the arrest, she was kidnapped in the middle of London's busy Oxford Street in the middle of the day, her car blew up moments after she walked out of it, a large sum of money was transferred to her account from an unknown source, and two thugs with a foreign accent were stalking her around the city, eventually attacking her in a dark parking lot in Tel Aviv.
Could all these events be connected to her affair with her handsome, rich, successful and very married boss?
Left with no choice but to attempt to prove her innocence, she is out to discover the truth, even if that means having to break the law in the process.