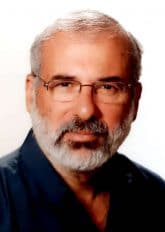 Roni Segal
Author Roni Segal is a pensioner who lived most of his life in the colorful city of Tel-Aviv. With its gentle sense of deep inspection, Roni's novels capture in great detail the stories of the city and its residents.
Roni dabbles in different types of literary writing. His book series on the Tel-Aviv social landscape was preluded by his light novel "Refugees", describing the life of work refugees in the city. He also published a number of children's adventure books. The last of which, "The magic chameleon", was based on a journey to magical Madagascar.
His first internationally published book, "The Silver Fox Club", includes many gentle, precise, and sensitive tales on the challenges (and benefits) of old age.