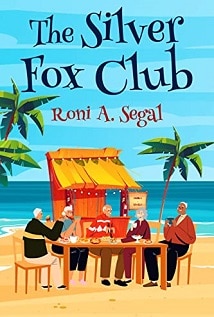 Author: Roni Segal
Language: English
Category: Literary Fiction
The Silver Fox Club
Finally counting your age by your friends, not your years? Welcome to the Club!
Every Wednesday, former co-workers Shimon, Zaki and Cohen take their seats at their usual table, in their favorite restaurant by the beach, trying to adapt to the retiree-lifestyle. They exchange stories gathered through years of experience, reminisce about life on the assembly line, flirt(!) and bicker the only way they know how – together.
That's life in The Silver Fox club: a mixed bag of sly, rough, and charming men and women, whose life, views on old age, and relationships are all told with colorful expressions and sensitivity. Their unfolding stories and insights on the challenges and benefits of seniority are as relevant as ever, whether you are sixty or sixteen.