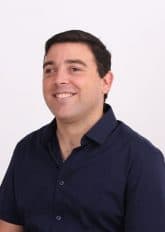 Ofer Cohn
Ofen Cohn is an expert educational psychologist and CBT therapist. He spent his childhood years in Kenya, meeting and immersing in various cultures and languages, which further developed his sense of curiosity and intrigue in people and their behaviors.
After graduating with a bachelor's in psychology from the Hebrew University in Jerusalem, Cohn moved to Paris in order to pursue his academic interest in linguistics – specifically Latin and classical Greek – ultimately finishing his master's in clinical psychology at Paris V University.
Ofer is happily married and living with his wife Carmit and their two children Maya and Yonatan. Today, he works and resides in Haifa, Israel where he works in a private practice with children, adolescents, adults, and families.