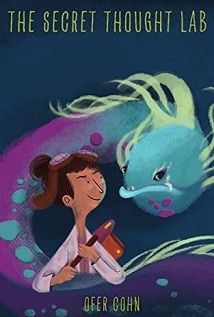 Author: Ofer Cohn
Language: English
Category: Children & Young Adults
The Secret Thought Lab
Expert child psychologist Ofer Cohn's first children's novel delivers a smart, spunky, and creative story about dealing with our emotions.
Welcome to TASTy: "The Awesome Science Team!" where esteemed scientist Elizabeth is busy working on her groundbreaking inventions while helping children from all over the world understand and deal with their feelings.
Together with her special A.I friend Jerry, Elizabeth uses her bithoughtculars to dive into children's minds, helping them resolve their anxieties, outbursts, angers, and discomforts.
Aimed at children ages 8-12, The Secret Thoughts Lab is a must-read book for both children and parents, combining a touching adventure story with the world of Cognitive Behavioral Therapy (CBT).