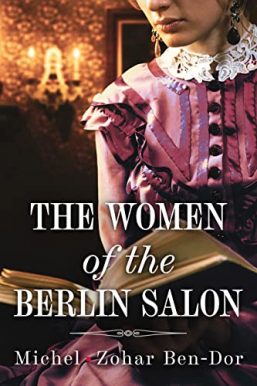 The Women of the Berlin Salon
The Age of Enlightenment will bring more hardship than reason, as three young women set out to shape their futures – and pay the ultimate price.
By the end of the 18th century, German high society is on the precipice of enlightenment. Rachel Levin, the restless daughter in a successful family of merchants, forms a strong and lasting connection with Henrietta and Dorothea – each of them a member of known and well-respected Jewish families. Yet the three of them are far from respected, or free. In a society where a woman's value is measured by the man in front of her, the three independent-thinking women set out to make their own paths in life – as Berlin's most popular Salonnières.
United by their passion on the backdrop of rising German nationalism, where being born Jewish, not to mention a woman, is far from advantageous – Rachel, Henrietta, and Dorothea each face challenges of the mind, soul, and heart. Finding their place in history will not only put them at risk. They will soon find their dreams can cost them far more than their status.