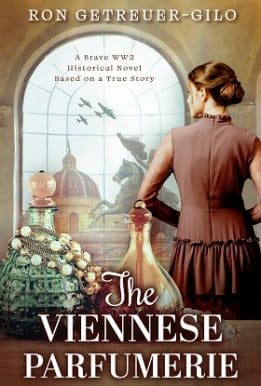 The Viennese Parfumerie: A Brave WW2 Historical Novel, Based on a True Story
The legacy of her family hangs in the balance of a single choice–one she must make on her own.
Vienna, 1938. "We are all finished" 19-years-old Kitty Hahn writes as she hears Hitler's voice through the streets of her hometown. While her parents refuse to see the rising tides of hatred spreading through the city they have known their entire lives, Kitty makes the bold decision to escape – alone.
The Viennese Parfumerie is a story of love and death, hope and despair, based on the handwritten diary and personal letters chronicling three generations of the Hahn family. Found more than 70 years after the events that transpired in Austria, Croatia, Serbia, and Israel, they invite readers to perceive the shattering events that transpired from an intimate, personal perspective.