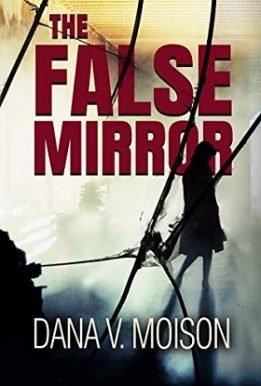 Author: Dana V. Moison
Language: ENGLISH
Category: Mystery, Thriller & Suspense
The False Mirror
Sharon Davis, fearless NYPD homicide detective, is back in another sophisticated mystery where two cleverly crafted murder cases intertwine in the least expected way. A gripping thriller that will leave you speechless
Beautiful and tenacious NYPD homicide detective, Sharon Davis, investigates the unexplained death of a notorious escort girl who catered primarily to New York's elite. Many high-ranking officials want her to close the case and quit snooping around, but Sharon knows there's more to this than meets the eye. In the middle of the high-profile case, she meets sixteen-year-old Becky who desperately needs her help. Becky's entire world crumbles overnight when she discovers she is the sole survivor of the horrendous assassination of her family. She turns to the help of her Uncle Jake but learns he isn't who he has claimed to be…
Love and passion, witty dialogue, and sharp humor lead to questions with surprising answers
Becky must leave her peaceful hometown and search for clues about her about her mysterious past in New York City, where she crosses paths with the famous detective.
Supposedly, two different mysteries with two different solutions. Is that so?
The questions keep piling up: Who stands behind the ruthless vendetta against Becky's family? How will Sharon's chase after a sadistic killer turn out? And what will happen between her and the rugged marshal who has found himself in the middle of her investigation?