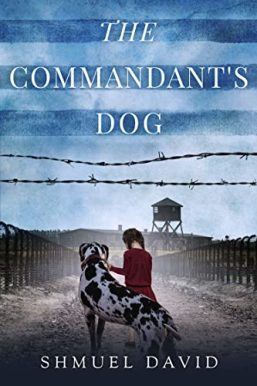 Author: Shmuel David
Language: English
Category: Biographies & Memoirs
The Commandant's Dog
A unique and hopeful novel about a girl struggling alone for survival in the cruelest camp in Poland, who receives unexpected help.
Poland, 1943. World War II is raging and Yula, a 17-year old Jewish girl, is transferred with her mother to the Skarzysko-Kamienna labor camp, home of the factory that produces shells and artillery for the German military.
The conditions in the camp are unbearable and Yula's mother is unable to survive, leaving her alone to fight for her life. However, luck is on her side and she makes a surprising new ally – Ziggy, the ferocious dog of Dr. Rost, the camp commandant in charge of carrying out the selections that decide who will live and who will die.
Motivated by a fierce will to live and Ziggy's unexpected assistance, Yula will do anything to hold onto life and survive the greatest inferno of human history.
Through a one-of-a-kind, shocking, but inspiring story, The Commandant's Dog proves that even in the darkest of times, the human spirit can find a way to survive and grow anew.