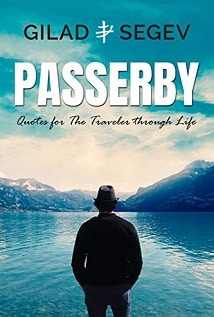 Author: Gilad Segev
Language: English
Category: Business, Self-Help, How To
Passerby
Inspiration and beauty meet on the unique journey of Passerby through meaningful quotes presented alongside amazing landscapes.
The Passerby's unique perspective was forged by his travels through life, driven by the eternal search for inner truth.
Believing that by arriving nowhere he can be anywhere, that by becoming no one, he can become anyone.
So, he loses himself in the most remote places, just to get closer to the personal, yet universal truth we all share.
Deep insights combined with exotic musical encounters added innovatively, the Passerby is the ultimate gift for all the senses. More than a book, it is a complete experience.
The book is accompanied by a musical album – each song recorded somewhere else in the world.
Join the Passerby on his journey.