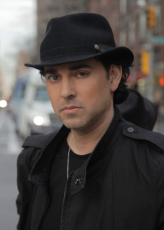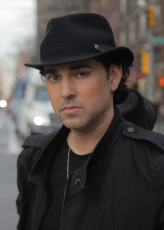 Gilad Segev
Passerby is the vision of Gilad Segev, an Israeli international Artist, that formed An innovative globally successful multi media content project, Which he refers to as an ecosystem to amplify the less heard voices in our world.
Starting his artistic way as a musician singer songwriter, , with 10 number. 1 hits in his origin country, Segev went international several years ago, Working with top Grammy winners, Touring all of the world several times a year.
During his travels and inspired by encounters he had with people he met in the far corners of the world, He began to write his insights later publicized as "Passerby – quotes for the traveler through life".
With quotes together with pictures from his travels, also including a musical album of his encounters, The Book became a top best seller very quickly, published in Israel with only days later being translated to 10 more languages, resulting with almost one million followers many of them in Chinese social media.
As Passerby he is also often chosen to represent organizations for global improvement, Such as Peres Center of Peace and Innovation, And "Ruach Tova" founder of "Good deeds day" organization, Implementing his unique philosophy to amplify the less heard voices in our planet.