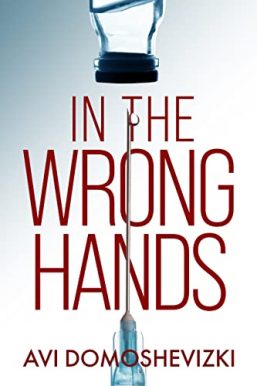 Author: Avi Domoshevizki
Language: English
Category: Mystery, Thriller & Suspense
In the Wrong Hands
His breakthrough can heal the world. Someone wants to use him to destroy it.
Ronni Saar – founder and CEO of 'Double N', is on the verge of becoming a Nobel Prize candidate. His company has developed the ultimate tool of Genetic therapeutics. A method that will change forever the way malignant and genetic diseases are treated.
Then the killings began.
When a homeland security agent is found dead by Saar's proprietary technology, the walls start closing in around the esteemed scientist. He enlists Gadi, a former military investigator to help pick up the case, but as the investigation brings them to a collision course with the sophisticated killer the two must ask themselves: are they ready to face the truth behind the murders?
With an incredibly accurate take on the dangerous misuse of medicine, In the Wrong Hands takes an intense look into the future possibilities of DNA manipulation. Written on the very edge of controversy, it demonstrates what science is really capable of when left in the wrong hands