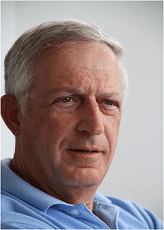 Avi Domoshevizki
Avi Domoshevizki is an author, high-tech entrepreneur, venture capitalist, and guest lecturer at leading Israeli business schools.
His mandatory military service was performed in the communications corps, which was important, but not exciting, so Avi volunteered for the Paratroopers Brigade, where he served until the age of 45.
Avi holds a bachelor's degree in electrical engineering from the Israel Institute of Technology and a master's degree in business from a joint program of Boston University and Ben-Gurion University.
As a businessman, Avi was a creator – of new products, new companies, and new jobs. In recent years he has turned that creativity to the business of writing.
Avi wrote a number of short stories before publishing his first novel, "Green Kills," a medical thriller set in the fast-paced world of high-tech startups and venture capital. Avi's world. His second book "Death Sum Game", a cyber thriller, turned his readers into fans. He is hard at work on his third novel which is due to be published on Jan, 2018.
When he's not writing, he is a sought-after guest speaker on the subject of entrepreneurship, visiting universities as well as private companies. He lectures frequently at leading universities including the Israel Institute of Technology (The Technion), the Tel Aviv University Recanati Business School — Lahav Executive Education, and the Tel Aviv-Yafo Academic College, where he is a proud member of the board of governors.
Avi lives in Tel Aviv and is happily married. He is the proud father of two daughters and the even prouder grandfather of three grandchildren.