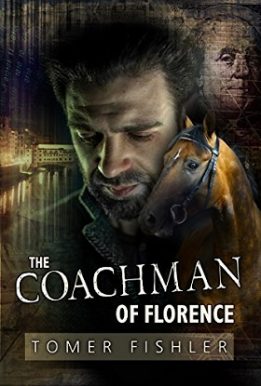 Author: Tomer Fishler
Language: INGLISH
Category: רומנים, ספרות נשים
The Coachman of Florence
The secret behind corporate control is about to be uncovered.
Alfredo Mancini, a professor of Economics and Business Management at the London Business School, is required by four of his students to plan and execute a move that will change the face of society. Alfredo's students believe, as he does, that credit is an opiate for the masses that knowingly serves the major corporations to exploit the weaknesses of Avoidant Man. In accordance with Alfredo's master plan, they attempt to oppose the major financial corporations, with the aim of dismantling the major financial organizations from the inside.
Will they end corporate control before it ends them?
The Coachman of Florence presents a tense plot that takes place in London, Amsterdam and Florence. It exposes gripping personal stories and weaves them together into a fierce critique of corporation culture.
A page-turning financial thriller that will grab you from the first page.
The Coachman of Florence is based on thorough research and the author's years of experience in key roles within the Israeli financial industry. It is a realistic and contemporary piece that merges breathtaking insights with a gripping human drama.

-->