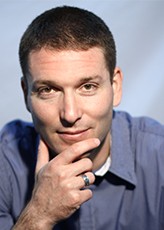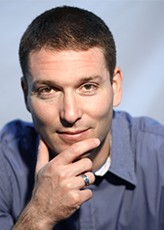 תומר פישלר
Tomer Fishler – 38 years old, married and father to three golden-haired rascals, lives in Ramat HaSharon, Israel. For the last ten years, he had held key roles within the financial industry. He served as Retail Strategy Manager for Bank Hapoalim and as Head of Marketing and Strategy at Bank of Jerusalem. His deep familiarity with the finance industry actually constitutes the 'research' for this book, which is partly based on the things he had seen, heard and absorbed "from the inside."
In 2012, Tomer established an innovative small publishing house called Authors' Manifest. Both The Coachman of Florence and Authors' Manifest, which operated on a unique business model of direct compensation between reader and author, represent an important aspect of Tomer's life – the need to examine and challenge conventions, the way things are often done out of cognitive fixation. His secret aspiration is that The Coachman of Florence might ignite real change in the relationship between the man on the street and the major corporations feeding upon him.
The Coachman of Florence is Tomer's Second novel.