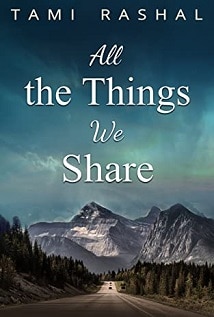 Author: Tami Rashal
Language: English
Category: רומנים, ספרות נשים
All the Things We Share
A moving and breathtaking story about the beauty and selflessness of a true friendship between two strong women
As she attempts to find her place in a changing world, Ruth battles with the cancer that has returned for the second time. A doctor accustomed to treating those who are sick, she suddenly finds herself on the other side of the equation – a patient fighting for her life.
Tamar, a doctor too, is desperate to leave behind the trauma from her past which has been with her all her life. A trauma that she at times forcefully represses and at other times learns to live with in peace.
The two meet after a long separation at a conference and their friendship reignites. They are there to support one another, and their lives intertwine in the face of the obstacles in their future and in anticipation of fulfilling a joint dream – climbing Mount Kilimanjaro once the storm has passed.
All the Things We Share is a powerful story about the courageous friendship between two women dealing with the hardships of life, who will do anything to remain optimistic and maintain hope of a happy ending.