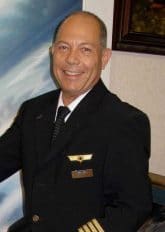 Nir Yitzhak
Yitzhak Nir is a former Israeli fighter pilot, trainer and operations planner in the IAF. He retired as an El Al captain and IAA supervisor. He took part in 86 combat missions, shot down 2 enemy planes and documented some 30,000 flight hours.
Yitzhak Nir is an author, painter and curator. He is also a former urban planning and road safety activist. His paintings can be found in art books, private collections and on book covers. He has published short stories and professional papers and holds a BA from New Haven University in Air Transport Management.
He is deeply involved in changing the Israeli public opinion about crucial security issues, towards a new "out of the box" vision and ideas.