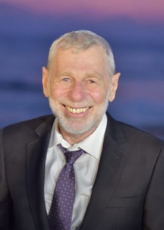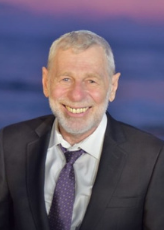 Dr. Shemer Keydar
Keydar Shemer (Shmariahu) graduated from Tel Aviv University and from Bar Ilan University with a B.Sc in physics, and graduated from Tel-Aviv University with an M.Sc in Geophysics. He earned his doctorate in geophysics at Tel Aviv University. Since 1984, he has worked for the Geophysical Institute of Israel as a senior researcher. He has written around 100 publications in professional journals and at international conferences. Over the last two decades he has developed a keen interest in the relationship between Judaism and modern physics.
Engraved in his memory is a lesson in which one of the quantum paradoxes was discussed–the Heisenberg Uncertainty Principle. The principle claims that it is impossible to measure certain pairs of physical properties of the same particle at the same time, for example the position and momentum of an electron. Students in the lesson were amazed when they heard this, and the professor himself said that he did not understand it. To illustrate, he quoted Maimonides. Maimonides determines the difference between God's knowledge and human knowledge. From God's perspective, He is the knower, the known object, and knowledge itself. Human knowledge, on the other hand, is outside the frame of God's knowledge.
He did not understand, but he was intrigued by his desire to learn Hasidism and Kabbalah and was amazed every time he discovered a new similarity between interpretations of quantum theory and the basics of Kabbalah. He has gone through a path of spiritual development and to this day he continues this journey.