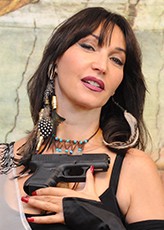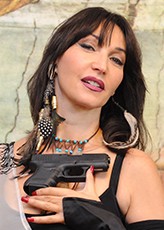 Saray Gelb
Dr. Saray Gelb has PhD in psychology and working as a senior lecturer and a guide for parenthood and relationships at the Adler Institute. She also has a private practice for family counseling. In the past, she operated as a field agent in a covert unit in Israel. Upon her discharge, she founded one of Israel's leading private investigation agencies and her firm solved countless affairs that received a wide coverage.
From her early childhood days, she chose dancing as an expression of her inner spirit and been performing on stages around the world for the past 30 years. She won three international dance competitions.
Saray volunteers in orphanages around the world where she guides children to tap through dancing into their inner power. Among other things, she spent a month in an orphanage in Goa, India, where she danced with girls who were sold to prostitution and saved.
She currently dances with IDF disabled veterans who are confined to wheelchairs and performs with them around the world as part of their rehabilitation.
For years, she worked in a mental hospital, as a dance therapist in the locked ward for women as well as in the youth ward.