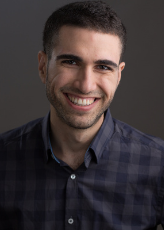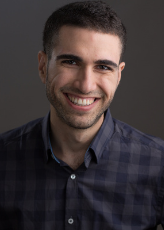 Paz Oshran
Paz Oshran is an NLP, hypnosis Master and certified trainer. He was trained by the world's greatest teachers, among which are: Tony Robinson, Richard Bandler (Co-creator of the NLP Method), Drs. Tad and Adriana James, Robert Dilts and many other pioneers of ground-breaking thought.
Paz delivers courses, lectures and workshops in Israel and around the world. He started the NLP Course at the Broshim Campus of Tel Aviv University and runs a private clinic in Rishon LeZion. Although he focuses mainly on therapy and helping people, he also used to write speeches for the Israeli Parliament and works with members of parliament on subliminal messages and advanced communications techniques.
One of the most impressive qualities he possesses is the ability to understand new thought patterns and break them down into simple actions which result in significant changes, and thus – develop clear and applicable techniques.
Paz has been lecturing and treating people since 2004, and every year he continues to learn, stay up to date and develop effective techniques that improve the lives of thousands of people.