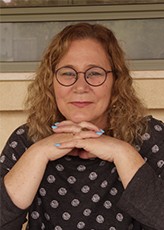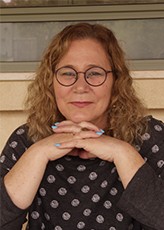 Michal Admoni R.I.P
2008 was a rough year for Michal Admoni, who spent months in rehabilitation at the Beit Loewenstein Hospital. She had to cope with not only almost losing her life and being separated from her children – due to her physical state, but also with her mother's death.
By the end of this horrific year and thanks to an inner process she went through, Admoni realized the significance of this year and decided to devote herself to helping others in similar situations. Admoni decided to study personal and medical coaching, and for two years volunteered as a lecturer on the topic of rehabilitation processes, at the Gal Loewenstein College – a teaching institution.
Today, Admoni and her husband – Doron, live in the Kfar-Aza Kibbutz with their three children – Guy (20), Gali (15), and Lali (32), with Doron's son from his previous marriage – Ran (31), and their two dogs.
Admoni works as a personal and group life-coach, specializing in the empowerment of rehab patients and inspires others to keep daring while lectures about disability and the strength she discovered inside her.