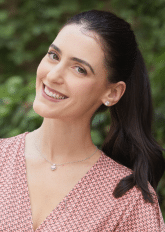 Lee Young
Lee Young is a children's book author who refuses to grow up just yet and is still very much a child herself. Living in four different countries and traveling with her husband and children, Young lives a life of adventure that sets the scene for the magical worlds that she creates in her books.
She is happiest in nature, and like the sea and the mountains, her stories are timeless. Coming from a business background of economics and investments, Young makes sure her books are top quality, and her readers get their dollars' worth for her creations.
She writes for children but also for their parents, respecting all parties involved in the beautiful gift of reading.