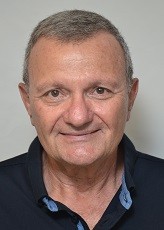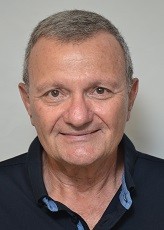 Israel Oz
former Finance Ministry Chief-of-Staff, served during the Prime Minister Yitzhak Rabin's government. Amongst other things, he coordinated the economic peace talks with the Palestinians in Paris for the implementation of the Oslo Accords.
For most of his adult life, Israel, his wife and their 3 children lived in a small community on a mountain peak in the Galilee, closely observing and internalizing the characteristics of segregated communities. He had managed, chaired, and directed various industrial corporations while writing literary-documentary novels, based on his life experiences in those communities.
His first bestselling book, The Last Assembly, portrayed the exclusion of kibbutz women. His second book, We Were Strangers, was completed by Israel only upon leaving the small community and moving to Tel-Aviv. This book provoked – in its Hebrew version, emotional responses from the former neighboring communities and the Israeli press found this new perspective very interesting.