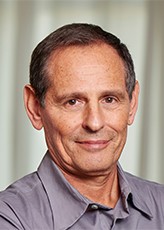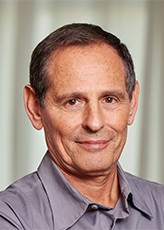 H.J. Shalev
Hagai Joshua Shalev, born in 1960, is an expert in effective mental changes that generate more money. He is also a writer and lecturer in the fields of entrepreneurship, transformation, management, and personal development. Based on Shalev's wealth of experience accrued since 1983 as a business coach, CPA, and CFO, he leads organizations, executives and business owners to transform their habits in order to succeed and thrive.
Shalev is both a practical businessperson and a spiritual leader. He specializes in bridging the material and mental aspects of business while combining 'being' and 'doing' to create success. His book – "Getting Used to Success" – reveals the unique practical and applicable methodology Shalev has developed for that purpose. This methodology is an effective structured formula for transforming any debilitating habit into a better one, in order to generate success and abundance in business.
His systematic methodology is designed for executives and business owners who are not utilizing their fullest potential and feel stuck. Using Shalev's system, they build a solid positive state of being, enabling them to excel their doing and reach their goals.
Shalev has firsthand experience in transformation; Back in 2005, he gave up a six-figure salary as a CFO, and decided to become a self-employed spiritual business coach, turning himself from a numbers person into a people person.