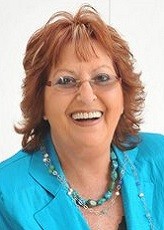 Batia Bandel
Batia Bandel is the entrepreneur behind Stage To Leadership Ltd., the successful school for developing leadership and influence skills through acting and the performance arts.
A ground breaker in developing leadership in Israel, Batia has been involved in this field since serving as a training development officer in Shayetet 13, an elite IDF naval commando unit, and in the IDF's naval training school. She held that position for over ten years (1977 – 1990), during which she revolutionized training in the navy. On leaving the army, Batia began consulting for organizations. She focused on leadership training and coaching for managers and influential figures in business, education, higher education and large companies.
In 2001, following an acting course she attended, Batia grasped the inherent potential of emotion and imagination as a means for developing skills and abilities for real life leadership and influence.
Her knowledge and experience led her to the unique concept of combining the rational-organizational aspect of leadership training with the development of emotional skills. Batia went a step further, putting this concept into practice by developing unique training processes and learning techniques.
Batia's school currently offers a perfected, winning formula that has assisted the more than 900 students of this system to significantly improve their careers and lives.
Batia has studied adult education, specializing in the development of learning and teaching processes. She has academic degrees in French, Sociology and Anthropology. She has published Stage To Success (Kavim publishing, 2008, in Hebrew) as well as dozens of articles on this topic.