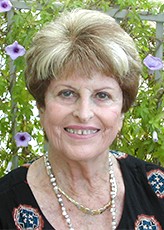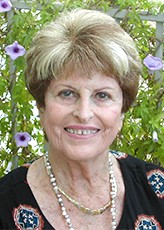 Prof. Ada Aharoni
Ada Aharoni is a poet, writer, and professor, who was born in Cairo, Egypt, and now lives in Haifa, Israel. She has published 29 books to date, that have won her international acclaim. She writes in English, French and Hebrew and her works have been translated into several languages.
She believes that literature and culture can help to heal the urgent ailments of our global village, such as war, conflict, and poverty, and the themes of peace and conflict resolution are major ones throughout her works. She studied at London University, where she received her M. Phil. Degree on Henry Fielding, and at the Hebrew University in Jerusalem, where she was awarded a Ph.D. on Saul Bellow: Nobel Prize for literature Laureate (1976). She taught English Literature at Haifa University, and Sociology and CR: Conflict Resolution, in the department of Humanities, at the Technion in Haifa. She has been a Guest Lecturer and visiting professor at several European and American Universities, including her last sabbatical at the University of Pennsylvania.
Her first novel, The Second Exodus, was published in 1983, and To Alexandria, Jerusalem and Freedom appeared in 1985. Her historical novel: From The Nile to The Jordan, was published in 1994; and in 1996 she published The Peace Flower, a fantasy for young and old, which has been compared to St. Exupery's Little Prince.
EBOOKS ON KINDLE AMAZON
Her latest eBooks: Not In Vain: An Extraordinary Life (Kindle Amazon, 2016), and WOMEN CREATING A WORLD BEYOND WAR AND VIOLENCE, as well as: FROM THE NILE TO THE JORDAN, have been very well received.
Among her published books and new eBooks (2016), are moving and fascinating historical novels on the Middle East, Egypt, and Israel, and ten collections of poetry. Her book for children and youth: THE PEACE FLOWER: A NUCLEAR SPACE ADVENTURE, has been hailed as educative, actual and more fascinating than even Harry Potter.
Her book of poems: RARE FLOWER, was a candidate to the Nobel Prize for Peace in 2013. Her poems have been translated into Arabic, Chinese, Japanese, Korean, German, Italian, Greek, Spanish, Norwegian, Gujarati, and Bengali. She has published two books of translations of Israeli poetry,into English, including Shin Shalom's New Poems. Her new collection of poetry: NEW POEMS FROM ISRAEL on Kindle Amazon, and You and I Can Change The World (2016) hail the new millennium. Her historical novels eBooks on Kindle Amazon, 2016, have been praised as some of the best in modern literature. Prof. Ada Aharoni is the Founding President of IFLAC: International Forum for the Literature and Culture of Peace. www.iflac.com/ada www.iflac.wordpress.com