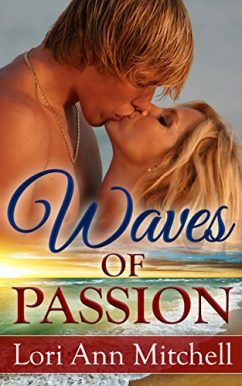 Waves of Passion
Can Love survive a long distance relationship?
A contemporary romance unlike any other!
Just when Sage and Derek are getting serious about their relationship, change sweeps through the tiny little town of Seaside, Florida. Derek is offered a "visiting writing professor" position at a small college in Southern California that will take him away from Sage for the next five months. Though both agree it's an opportunity Derek can't pass up, being apart takes its toll on both of them. When Sage kisses another man in a moment of weakness, she pledges to tell Derek the truth""if only she can get him out of the arms of the sexy visiting professor living across the hall in his dorms!