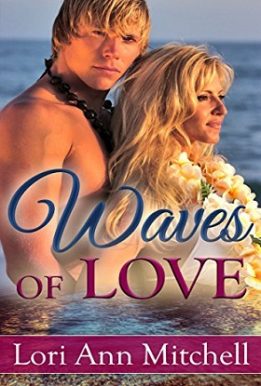 Waves of Love
Can love overcome an age difference of more than 10 years?
A contemporary romance unlike any other!
At thirty-two, Sage Drake has the world by the tail. She owns her own bookstore, in sunny Florida, and loves her work so much she lives in the apartment above the store. Then one day a young surfer strolls in, cadging free coffee and donuts from her little cafe.
His name is Derek Chambers, and he's no regular surfer: he's an author of a series of surfing travelogues, eager to do a book-signing or two at Sage's store. She goes him one better by offering to host a series of writing workshops, with Derek as the star.
In return, Derek offers to teach Sage – who's never learned – how to surf.
Will the two find love in the waves?