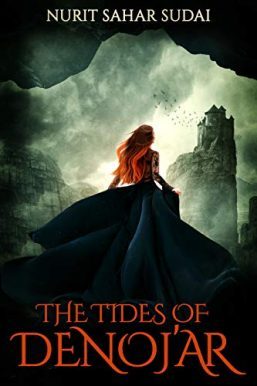 The Tides of Denoj'ar
A world facing total destruction depends upon the power of the only woman who can save it.
In the small, godforsaken town of Denoj'ar, a little girl named Allart is born. She is taken in and raised by the Servant, the final descendent of a long lineage of alchemists who have devoted their lives to the eradication of the soul demons.
The Servant is on the verge of a groundbreaking discovery, but as his young charge grows, Allart slowly becomes more and more entangled in the secrets and complexities of the kingdom – a kingdom on the brink of utter destruction.
It soon becomes clear that Allart has an important role to play in the kingdom and fulfilling her destiny is the only way to save her. But things are not as simple as they seem – for to become the savior, Allart may just have to lose herself.
The Tides of Denoj'ar is the story of a journey between fantasy and reality, while the forces of havoc battle against the powers of creation, exposing the rattling fortitude of art, for better or for worse, as well as the greatest fear of all – the fear of fulfilment.