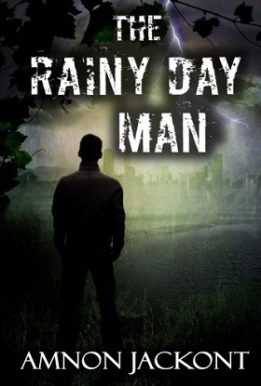 Author: Amnon Jackont
Language: English
Category: Mystery, Thriller & Suspense
The Rainy Day Man
Have you ever felt that your entire life is infected with lies?
And eventually had to confront your own, genuine identity?
Danny Simon, a retired Israeli secret agent, is returned to service and sent to Israeli-occupied South Lebanon. His simple mission – to collect data – is revealed as a conspiracy. The facts, the people and his surroundings are all infected with lies, and as the suspense builds, Simon finds himself trapped.
Is Danny in control – of his family life, of his lover, of his superiors? Can he trust any of them? Can he regain control of his mission and his life? At the end of a thrilling chase, Danny reveals the true nature of his mission, confronting his own, genuine identity.
The rainy day man is a very well written spy story, with a mysterious plot that will make your imagination go into overdrive.
If you are looking for a great mystery novel with espionage, intrigue and suspense flavors to spice up your life, then on your next rainy day read this book by Amnon Jackont