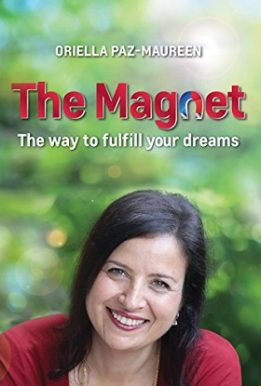 The Magnet
Regain the powerful, priceless inner compass that you once possessed naturally!
You were born with a unique, priceless, internal compass. Like any infant, you could direct your surroundings to satisfying your desires, which were very clear to you then. However, as the years went by, your connection with this internal magnet has weakened. The Magnet connects readers to the internal, inherent magnet with which every one of us is born and which opens the opportunity for change and realizing one's dreams. It is a unique way to attract desired reality, opportunities, and wishful "coincidences" into our lives.
This book will guide you in your self-transforming work to achieve the reality you desire
This method is not magic; it requires working through all four of the echelons of our existence: physical, emotional, mental, and energetic. With methodic practice, which can also be assimilated with unique meditations studied in the course, one is opened step by step to change and success, altering the automatic mode of existence to a conscious and fulfilling life.