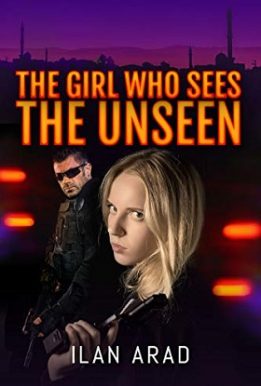 Author: Ilan Arad
Language: Inglish
Category: Mystery, Thriller & Suspense
The Girl Who Sees the Unseen
He is a ferocious criminal, but she isn't able to feel fear.
Twenty-four-year-old Dina, completely unaware of her striking beauty, is both fearless and socially challenged. She is unable to grasp the subtle meaning behind body language and inuendoes and cannot understand why people do not just say what they mean.
Dina was diagnosed with Asperger's Syndrome in early childhood, but with the help of her adoptive father, was able to learn many social signs.
One night on her way home, Dina is sexually attacked but is able to escape and save herself.Dina decides to look for her perpetrator, and starts her own amateurish investigation parallel to the police investigation. For Dina, collecting information is a task she can easily handle; she applies her intellectual abilities, intuition, and lack of fear – turning disadvantage into advantage.
Dina remains oblivious to any danger as she pursues her personal quest for justice. If she can succeed, other women will be saved as well.