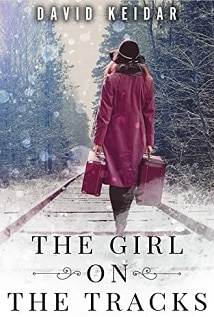 Author: David Keidar
Language: English
Category: Romance & Women's fiction
The Girl on the Tracks
How much is she willing to sacrifice for the price of freedom?
Odessa, 1941. As countless German boots march over the Romanian countryside on their way to soviet Russia, a young Jewish girl makes a courageous escape towards a better future. At a time where countless men and women try to survive the death trains, 15-years-old Tatiana attempts to board one… To freedom.
Forced to leave her family, her hopes and her dreams behind, Tatiana's journey across eastern Europe introduces her to new families – from shady Jewish survivors to trustworthy Russian soldiers. With a clear destination in mind, her life depends on her unwavering willingness to face hatred and discrimination from all sides. If she can survive the winter.