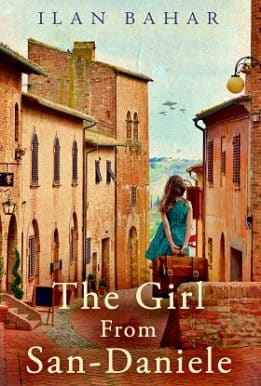 Author: Ilan Bahar
Language: English
Category: Biographies & Memoirs
The Girl From San-Daniele
When her faith becomes a threat, her very existence is an act of defiance.
Fiume, 1938. Italy slowly falls as Mussolini rise to power. Feeling the tide shift, Simone and Rebecca Schmidt escape under the cover of night to the remote village of San-Daniele, disguised as Christian refugees. It is there they hope to keep their four children, especially their youngest daughter Liliana, safe from the oppression of war.
San-Daniele, 1942. After years of living in hiding, Liliana Schmidt makes two lifechanging promises on her loving mother's deathbed: she will bury her in the Jewish cemetery besides her family after the war ends, and she will hold on to her Jewish faith – no matter the cost.
A lone Jewish girl in occupied Italy, Liliana finds refuge in the most unlikely of places – a village abbey. Its promise of safety is enticing, but the price of a peaceful life might be too much to bear. It is there she will learn the true meaning of faith, and what is more important – the sanctity of life, or the promise we make to the dead?
Set during World War II, The Girl From San-Daniele is a moving story of one girl's bravery, inspired by an unbelievable true story of mercy and compassion.