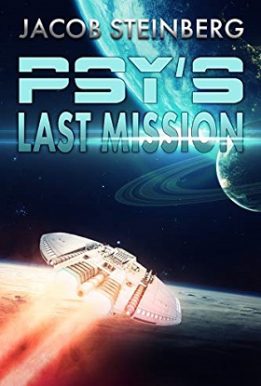 Author: Jacob Steinberg
Language: ENGLISH
Category: Science Fiction & Fantasy
Psy's Last Mission
Our planet was hit. Our planet was destroyed. We are now searching for a new planet
Julia is the Naval Officer of Space City, a spacecraft colony inhabited by 5 million people. The spacecraft was on a 2,000-year journey to a viable planet but was hit by an asteroid and destroyed a few decades before reaching its objective.
It is Julia's task to find a new planet for the people of Space City. She and her team find an unknown planet but before being able to observe it, they are caught in its atmosphere and forced to land.
Once on it, Julia decides to inspect it and goes on a tour of the planet, leaving her team behind.
She finds the source of the planet's energy which leads her to inspecting the plants' secrets, which will change everything she thought she knew.