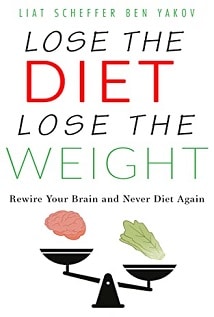 Author: Liat Scheffer
Language: English
Category: Business, Self-Help, How To
Lose the Diet, Lose the Weight
Forget everything you knew about dieting and discover the most effective way of losing weight – from the inside out.
Many women and men struggle to achieve their desired weight and find themselves bouncing endlessly from one diet to the next, with no visible or sustainable results.
That is because most standard diets focus on dietary restrictions, calorie counting, and a strict routine of eating less and exercising more. But by fixating only on external treatment, these diets miss out on an essential part of the weight loss process – the mental, emotional, and spiritual.
In this groundbreaking book, Liat Scheffer Ben Yakov, a practitioner, lecturer and developer of programs in the field of body-mind-consciousness for more than fifteen years, uses her own experience and case studies from her professional clinic to teach you how to rewire your brain and create a profound and long-term change in every aspect of your life, with a focus on eating habits and weight loss.
Reading this book, you will learn:
The link between dieting and excess weight to your emotions and beliefs
The secrets behind transformative therapy
Practical tips for effective change in your eating habits
How to love yourself at any weight
If you feel you have tried almost every possible diet ever invented on planet earth, but still haven't achieved your goal – this book is definitely for you.