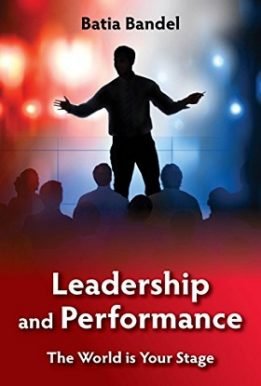 Author: Batia Bandel
Language: English
Category: Business, Self-Help, How To
Leadership and Performance
Become the person you admire!
We all want to be charismatic, make an impressive impression on others and be able to demonstrate admirable communication skills and leadership. But how does one do that?
People who can effect individuals and audiences through the power of their vigor personality and vibrant presence – without the need to implement force or ask for reassurance and reward – are those who posses true leadership and influence.
A proven method to develop magnificent personality and leadership skills.
The best way to acquire emotional skills and improve behavioral abilities is learning through experience. Such learning addresses the emotional realm and the world of imagination, and manifests itself in presence, energy and the intention that governs our actions, appearance and body language.
A book that will change your life.
Leadership and Performance presents unique and innovative learning procedures that were developed in ten years of training at the Stage School for Leadership, and proven in academic research. It contains real-life stories as well as coherent explanations, so that the reader can experience and understand Stage's unique method and accomplish a radical change in appearance and influence, and in general communication with individuals and audiences.

-->