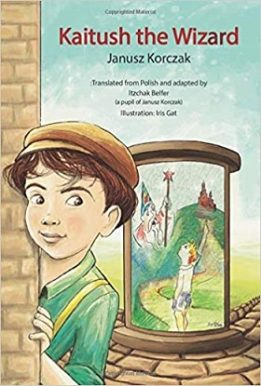 Author: Itzchak Belfer
Language: English
Category: Children & Young Adults
Kaitush the Wizard
"Be cautious in your actions. Be bold and daring in your dreams"
Kaitush is a normal boy like all young boys… Well, not really, because Kaitush is a wizard! With his magical powers, he fools his teachers, confuses clocks, and even creates a double for himself, leaving him free to set off on all kinds of adventures.
However, being a wizard is not so simple; there are rules to adhere to, and anyone breaking them, faces the consequences in a court of justice. That is exactly what happens to Kaitush, the boy wizard…
Kaitush the Wizard is the work of Dr. Janusz Korczak, whose educational teachings and stories are full of childhood joy, innocence and faith in human goodness. His works have had great influence on generations of readers.
Artist Itzchak Belfer adapted "Kaitush" for young children so they could enjoy one of Korczak's most memorable stories.