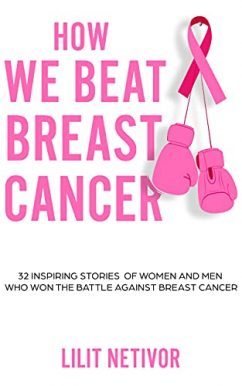 Author: Lilit Netivor
Language: English
Category: Biographies & Memoirs
How We Beat Breast Cancer
32 inspiring stories of brave women and men who won the battle against breast cancer
These heartwarming and inspiring stories by brave women and men who have survived breast cancer are a must-read for anyone personally or indirectly afflicted by the disease.
How We Beat Breast Cancer brings together the experiences, thoughts, struggles, and victories of unique women and men from all walks of life, who tell the stories of their battles with breast cancer. Their narratives portray both the good and the bad in a real, candid language, sharing everything from diagnosis, through treatment, to life with and after cancer.
This book will provide comfort and inspire hope and confidence in readers, and will be a wonderful and uplifting companion both for patients and their loved ones.