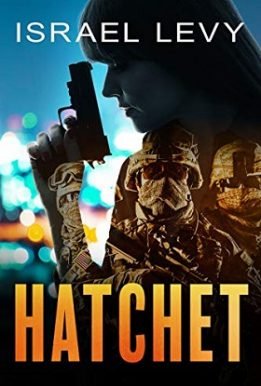 Author: Israel Levy
Language: English
Category: Mystery, Thriller & Suspense
Hatchet
It is up to her to destroy the terror cell located in Libya.
She is a young, yuppy lawyer, living an organized life in Tel-Aviv until she finds herself thrust into an international espionage mission for the Israeli Mossad, and her life evolves into one of highly secretive activities with the Israeli intelligence.
Naomi's role in the Mossad takes her on a world-wide mission to stop the operations of terrorist cells around the world. She is assigned to find a way to stop and eliminate a massive Palestinian terror cell in charge of financing major murderous attacks in Israel.
Naomi knows she and her team will have to catch the "head of the snake "and find a way to take over the organizations' bank accounts.
It is up to her and the team to destroy the terror cell without revealing the other Mossad agents who are also involved in the mission, or she will lose people she loves.