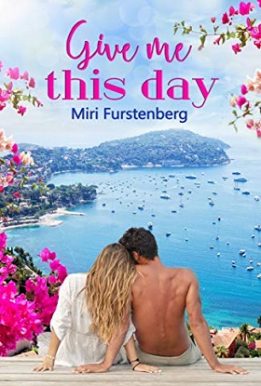 Give Me This Day
Her desire for love had been completely extinguished…
until she met him.
But would their
enormous age difference lead them to break up?
A chance encounter on the island of Cyprus turns Miri's life upside down.
A day of sightseeing in a small rental car is all it takes to reignite her lust for life and love, taking her by surprise.
But nothing is ever simple; Yanni, the man with whom she's falling in love, is twenty-five years younger. Their long weekend of laughter, tears, love and confessions, has more twists and turns that the mountain road where Miri first runs her fingers through Yanni's dark curls.
Trying to suppress the bittersweet realization that the age difference might make their relationship almost impossible, they focus on each glorious moment.
Miri Furstenberg's open and honest account of the affair takes the reader on a journey through Cyprus; the villages, mountains and beaches of the sun-drenched island where the legend of Aphrodite was born. But can she bring herself to sacrifice this new-found love and board the plane home?