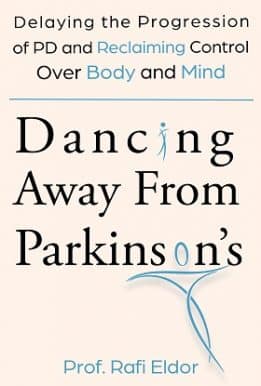 Dancing Away From Parkinson's: Delaying the Progression of PD and Reclaiming Control Over Body and Mind
When Professor Rafael Eldor was diagnosed with Parkinson's disease in 2008, he joined the millions around the globe who struggle daily with varying symptoms. He lost his sense of smell, developed internal tremors, freezing episodes, and sleeping disorders. Faced with the prognosis that the disease would leave him fully disabled within five years, Eldor, a prominent economics lecturer and Harvard University alumnus, chose to fight.
In his uniquely optimistic memoir Dancing Away From Parkinson's, Prof. Eldor describes his seemingly impossible transformation, in both body and mind. He shares how the discovery and practice of ballroom dancing helped him not only delay the progression of Parkison's' most prominent symptoms, but also:
Develop muscle strength

Retain balance and control

Promote new synapse growth

Improve coordination and motoric functions

And most importantly: be more confident and enjoy life!
Humbling and observant, this book is dedicated to bringing hope and inspiring positivity in the millions who struggle with PD around the globe.