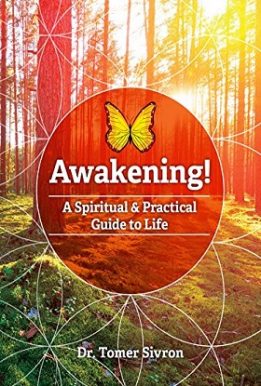 Author: Tomer Sivron
Language: English
Category: Business, Self-Help, How To
Awakening!
Heal yourself bodily and mentally
Awakening! A spiritual and practical guide to life is a comprehensive guide that can help every reader make a fuller, freer and healthier life for themselves. Based on personal experience, insights and scientific knowledge, it communicates vast knowledge on complex and profound issues through simple and accessible terms and offers practical tools that can bring relief, satisfaction and health to each reader.
Leave for a journey that will change your view on life!
The book provides accessible and applicable understandings that bridges between spirituality and science in a clear and understandable fashion, which makes a real impact on your life. it connects you to forgotten truths that have served humans throughout history, but became clandestine in our times.

-->