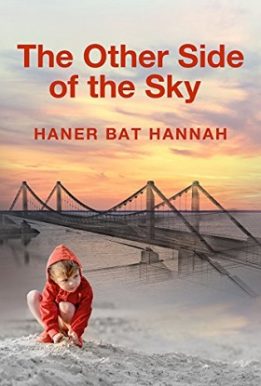 The Other Side of the Sky
Telma confidently marches over the bridge of her life and then…
Telma is an opinionated little girl who doesn't quite fit into the world around her. She becomes a physics professor, happily married to Uri, a bridge engineer, whose life seems secure as the bridges her husband builds. However, the little girl is not quiet; she reflects on the successful adult life from her unique point of view.
Gadi, a genius from Berkeley is attracted to Telma's distinctive view; he hopes he has found in Telma someone to lean on. An emotional-roller-coaster-like relationship develops between them. But Telma prefers the stable ground Uri has built for her.
Can she pull together the pieces of herself and emerge whole?
Yet bridges can collapse, and Uri is involved in a serious accident that crushes not only him but Telma's entire world. When their lives become intertwined with those of Gadi and Yael, his beautiful wife, Uri's story, revealed to her with brutal honesty, shreds Telma's life to pieces. Gradually, Telma reconstructs herself anew, forming a more inclusive, complete, and accurate picture. A picture in which there is no need to hide behind long black hair and one in which the little girl goes back to seeking out the emerging whole. But will she ever again find peace?

-->