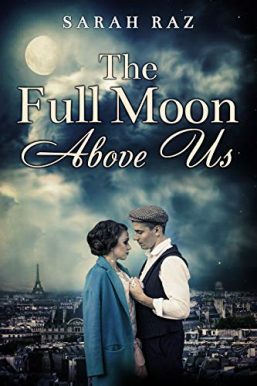 Author: Sarah Raz
Language: English
Category: רומנים, ספרות נשים
The Full Moon Above Us
A beautiful and moving novel of love and the sacrifice of one brave woman.
Bulgaria, 1924. When Alice, a young Jewish girl, meets Asher, the son of a Rabbi, she cannot predict what the future may hold.
Although she is in love with another man, the two marry and settle down to enjoy the comforts of life in the capital city of Sofia. Soon they decide to Leave for France in search of new opportunities, but their decision turns out to be misguided and they return to their homeland empty-handed, in the hopes of rebuilding their lives.
1940. A new party rises to power in Bulgarian politics, and the lives of its Jews are turned upside down. Asher, like every other Jewish man, is sent to carry out forced labor and Alice and their two daughters remain on their own. Alice realizes she can trust no one, and their lives depend entirely on her own resourcefulness. Will she survive the terrible war, save her children, and reunite with Asher?
The Full Moon Above Us tells the impossible love story of a Jewish girl and her journey across borders for survival in World War II and in its aftermath.