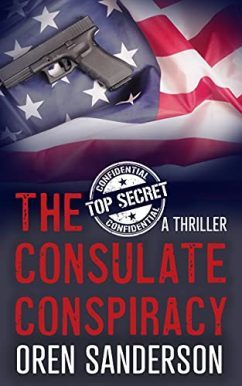 The Consulate Conspiracy
In a high-stakes world of money and conspiracy, only he can change the course of events.
Mickey Markovsky, an MBA student with a remarkable military background, works as an information officer at the Israeli consulate in Houston. Resourceful and trustworthy, Mickey knows almost everything there is to know in the consulate.
But as he waits to welcome the new consul, Gen. Dan Almog, at the local airport, Mickey witnesses the murder of the head of the Airport Police in what is about to be revealed as a global conspiracy involving billionaire industrialists, senior politicians, and religious zealots – much more than he signed up for.
Mickey finds himself unintentionally drawn into the heart of the conspiracy. Thanks to his stubbornness and personal contacts, he is the only one able to connect the dots and save the day – but in doing so, he may become the target himself.