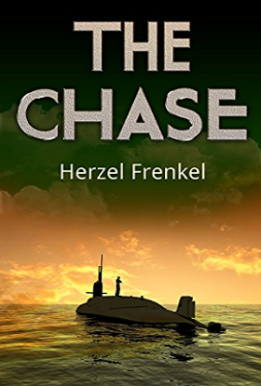 The Chase
A gripping adventure at sea
For the lone skipper of the Galatea sailing yacht in the Aegean Sea off the coast of Turkey, a peaceful vacation turns into a race for his life.
"A dull thud vibrated low as the Russian submarine Slavianka lost its electronic spying antenna atop the tower."
"The Galatea had come to a sudden stop. Avri was hurled forward like a harpoon from a cannon. His head hit the bulkhead with a horrible blow, absorbing all his one hundred and sixty pounds of momentum. He heard the loud crunching noise of the bow crashing into something solid, or perhaps it was the sound of his skull smashing against the bulkhead."
And the chase is on. A seasoned submarine captain versus a sailboat skipper, each struggling for survival, each racing for life.
Meanwhile, the Russian naval intelligence has its own devious plans while the Israeli Mossad has quite different ideas.
This adventure tale, though sprinkled with port and starboard and halyards would be enjoyed by thrill loving landlubbers and sailors alike.